6th Tübingen PET/MR Workshop: March 27 - 29, 2017
Dear Colleagues,
It is our great pleasure to invite you to the 6th international PET/MR workshop in Tübingen, Germany. We are happy to continue this successful series of science-driven and application-centric workshops. With over 100 clinical PET/MRI systems being operational worldwide today this technology has entered a level of technological maturity. Recent workshop discussions point to an advantageous role of PET/MRI in selected indications, such as prostate cancer and neurooncology imaging as well as for the diagnosis of neurodegenerative diseases. In recognition of these areas of perceived key applications we decided to adapt the layout of the workshop accordingly. The 6th PET/MR workshop will encompass again three full days of dialogue boards and roundtable discussions, however, with a focus on the brain and oncology. As in 2016 we will include a dialogue board on emerging areas so as to align on short- and mid-term objectives of PET/MR research.
As in past years we will have high-level international speakers in the field of imaging science on board to review together with the attendees the state-of-art. Dialogue board sessions will help to address the complementary and competitive role of imaging compared to other disease-specific biomarkers. The emerging question about the future primary diagnostic tool for diseases like Alzheimer or cancer and the role of PET/MRI will be discussed with peers from the fields of neurology, oncology, imaging science and healthcare providers. In the tradition of the past five workshops, interactive moderated dialogue boards will build the centerpieces of this event: clinicians and scientists with extensive competence in the field of PET/MR will share their opinions and invite you to participate actively in the discussions.
Be part of an exciting workshop and participate in shaping the future of imaging science!
We are looking forward to welcoming you in Tübingen in March 2017.
Bernd Pichler & Thomas Beyer
on behalf of the Organizing Team
Organizing Team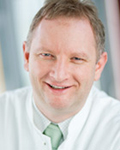 Bernd J. Pichler, PhD
Director
Department of Preclinical Imaging & Radiopharmacy
University of Tübingen
Germany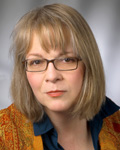 Brigitte Gückel, PhD
Scientific Study Management
University Department of Radiology
University Hospital Tübingen
Germany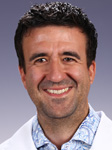 Thomas Beyer, PhD
Physics & Medical Imaging
Medical University of Vienna
Austria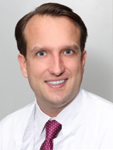 Christian la Fougère
Clinical Director
Nuclear Medicine & Clinical Molecular Imaging
University Department of Radiology
University Hospital Tübingen
Germany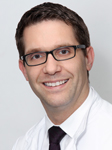 Konstantin Nikolaou
Clinical Director
Diagnostic & Interventional Radiology
University Department of Radiology
University Hospital Tübingen
Germany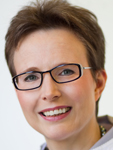 Ulrike Ernemann, MD
Clinical Director
Neuroradiology
University Department of Radiology
University Hospital Tübingen
Germany
Last update: August 7, 2019